Ranga Acahrya
Digital Marketing Specialist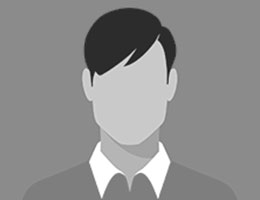 Experience is proprietary. It is said that no one is good at everything and as much as one may have command of their core offerings, lack of proper communication will not make the cut. And Ranga Acharya help's businesses to get their messages to strike the right chord with their customers.
Whether it's marketing through digital or traditional channels getting it right and concise with strong communication is essential and this is what he does best.
With over 10years of experience in digital marketing, marketing and management training experience, Ranga brings the experience of both worlds with practical experience.
Presently heading the one of the most promising startup's he has worked in providing digital marketing strategy to who's and whose of the industry.
He wore many hats in his career as a writer, marketer, manager, researcher and a strategist. But actual experience has taught his professional expertise in ,as
- Planning and executing digital campaigns and marketing since it was a baby
- Mastering the art of marketing
- A fluent geek, marketer, researcher, trainer, salesperson and brand-star
He has put around 1000 of hours in training students and corporates on digital and traditional marketing.
In a nutshell, he specializes in Branding, Product & Services marketing, SBU management, Event Management, Digital marketing, IT marketing and Training.